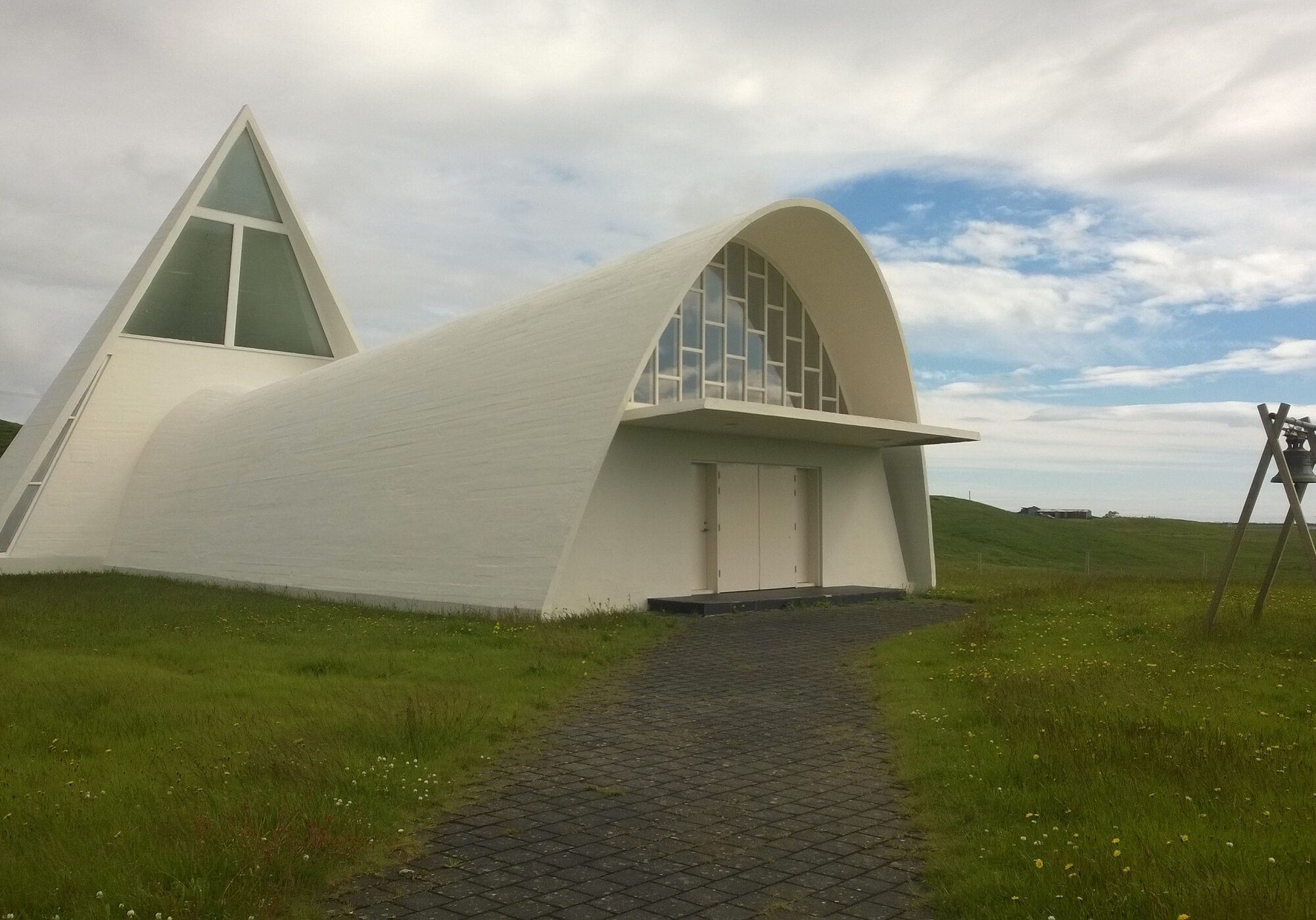 Bjarnaneskirkja Church
Bjarnaneskirkja is and has been an unusual and controversial church building. The church was consecrated in 1976 and designed by the architect Hannes Kr. Davíðsson. This is an innovative building in terms of form, but it is formed by two parts, a pyramid and a curved dome that rises considerably and widens to the west.
Hannes will have been the first architect to work on the idea of a concrete shell where walls and ceiling merge into one. Hannes was interested in light and a sign of this can be seen in Bjarnaneskirkja. Daylight comes from one direction, i.e. west of the windows on the tower and on the gable of the nave, the nave of the light plays an important role in the church.
Hannes wanted the church not to be bricked up, so the concrete was clearly visible. It was also decided not to insulate the church but to put logs in the nave and thus lead hot air into the church.
The church seats about 150 people and is therefore well suited for ceremonies of medium and large size. She takes good care of people and is good for ceremonies of all kinds.