Hafnarkirkja Church
Hafnarkirkja in Höfn was consecrated on July 28, 1966 and stands in the middle of the village. The architect of the church is Ragnar Emils. The church nave seats about 200 people and is therefore suitable for larger ceremonies.
The baptismal font in the church is carved by the artist Jóhann Björnsson and was given to the church in memory of those who drowned when a fishing boat, MB. Sigurfari, sank right outside 1971. The bowl in the fountain is made by Hreinn Jóhannsson. The stained glass are made by a German artist, María Katzgrau.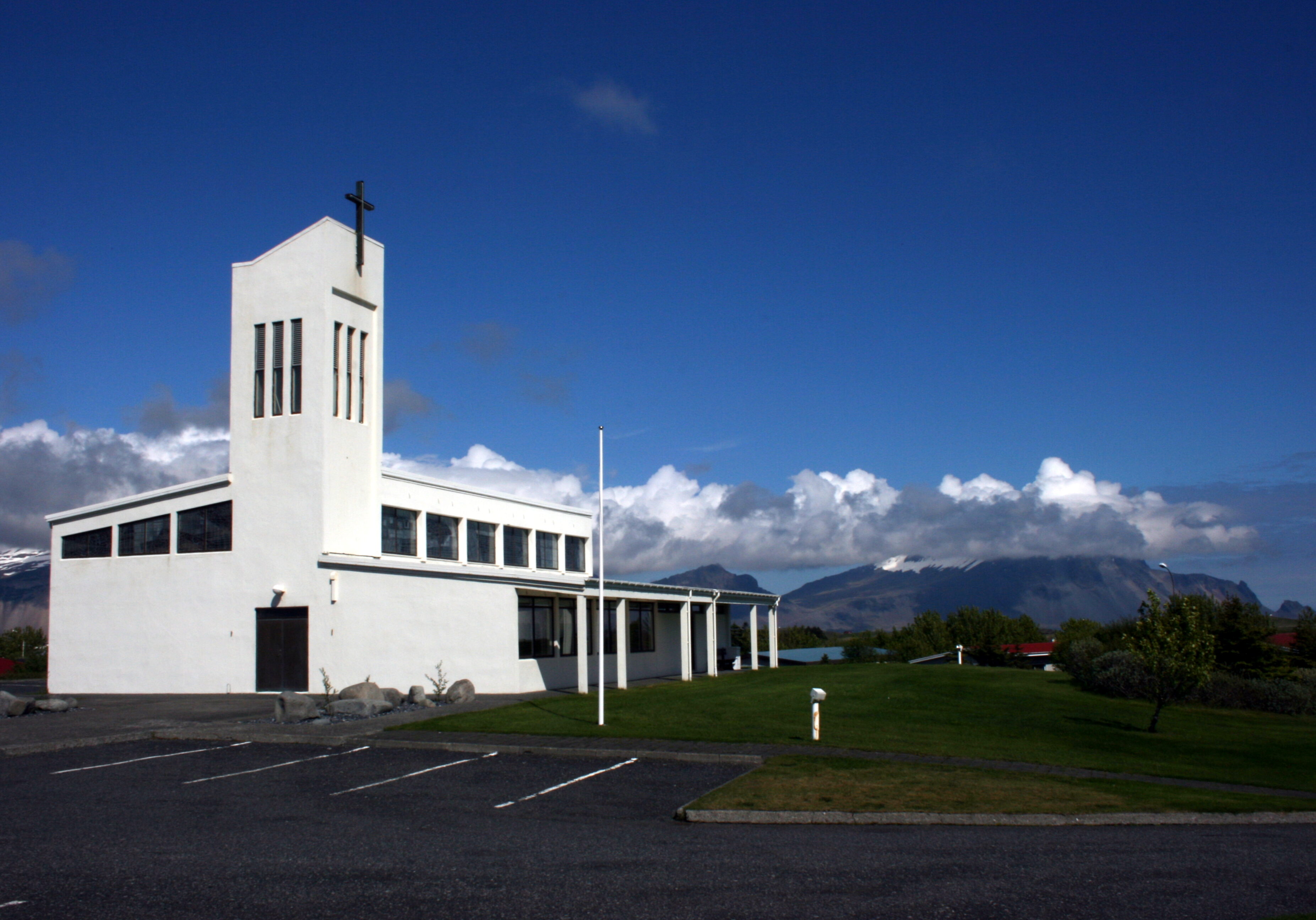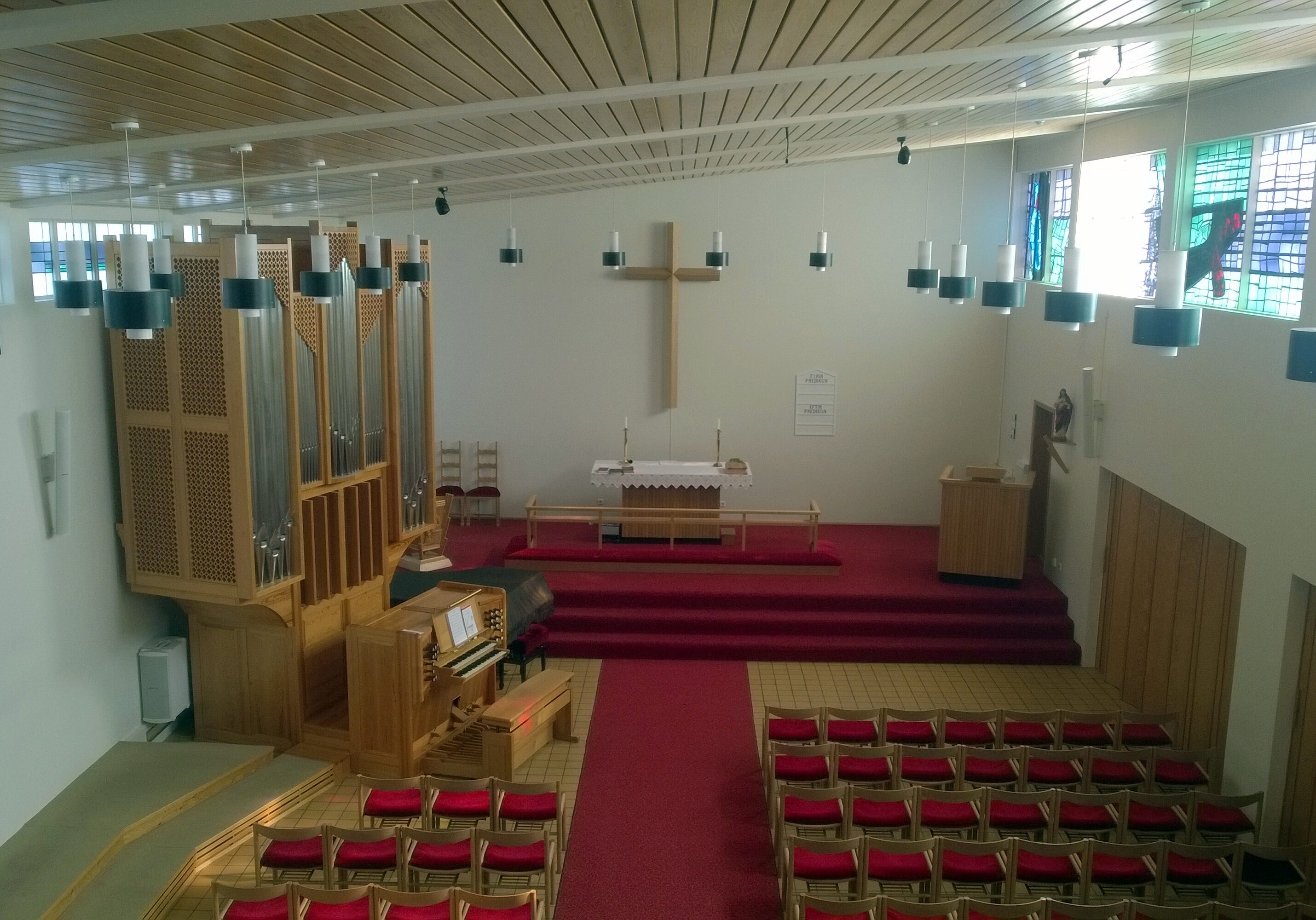 The pipe organ in Hafnarkirkja was built by P. Bruhn and son in Denmark and installed in the church in 1996. It is an organ that holds 21 voices and they are divided into two keyboards and a pedal (footboard) and is all-mechanical.
The cemetery stands in front of the church and was consecrated in 1959. The cemetery was enlarged in 1997 and is expanding. The latest expansion made in 2016 is now waiting to be taken into use. There are almost 300 known souls in the cemetery.