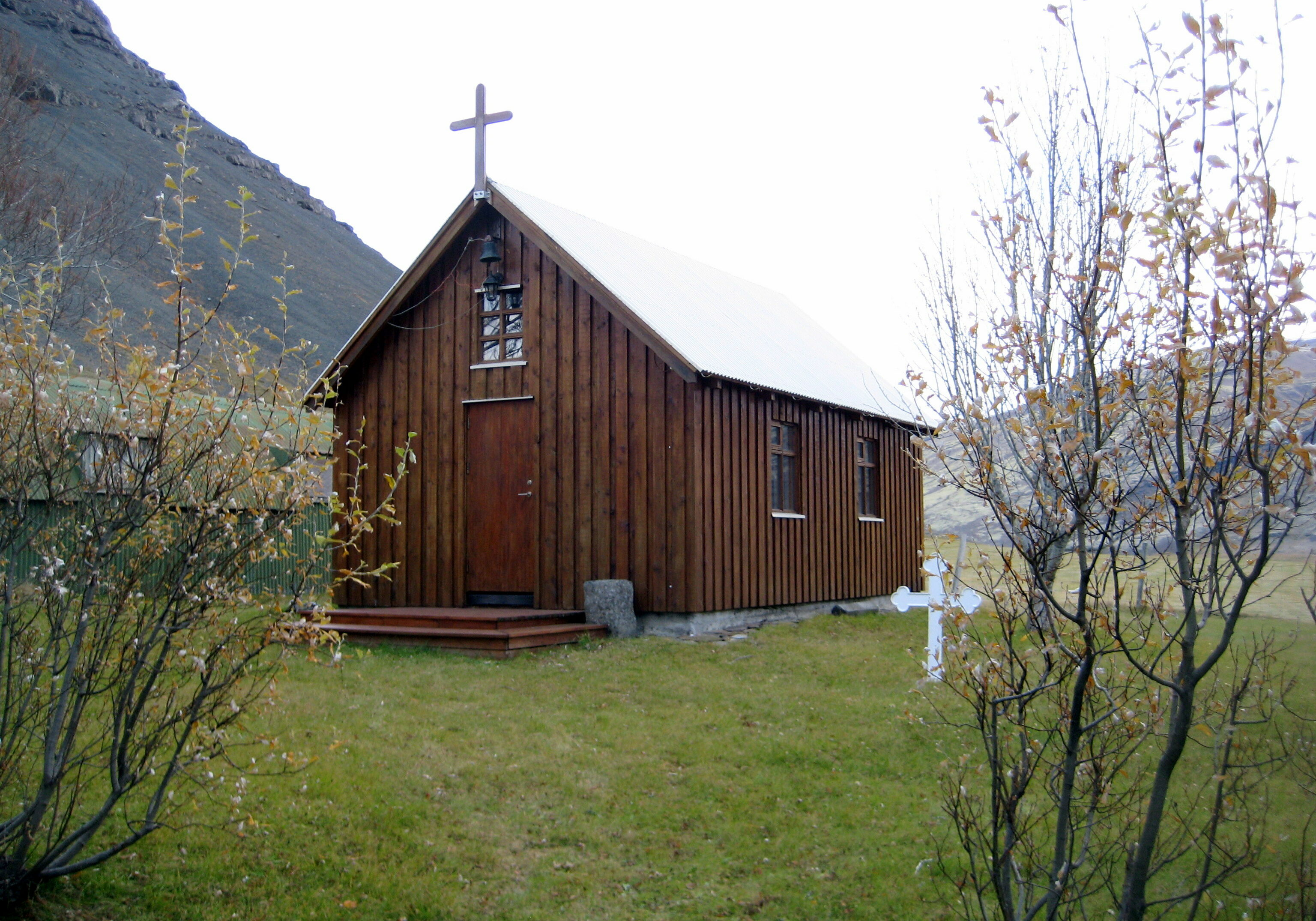 Hoffellskirkja Church
Hoffellskirkja is privately owned and is owned by the farmers at Hoffell.
It is very probable that there was a pagan temple in the place where the church is now or in its vicinity, if only the name of the place, Hoffell, is considered. Hof translates as pagan temple. 
In the 1980s, the church was largely renovated and its consecration day was August 1981. Bishop Sigurbjörn Einarsson consecrated the church and this was his last office before he resigned as bishop.
Hoffellskirkja seats well over 40 people and is therefore suitable for small ceremonies.
The altarpiece in Hoffellskirkja is given by the artist Áki Gränz from Njarðvík, where you can see a reference to the immediate surroundings of the church, such as the very rare rock Iceland spar. The chandelier is from the old church as well as the pulpit.
The babtismal font is made by the father and son Hlynur Kr. Halldórsson and Halldór Sigurðsson from Miðhús.