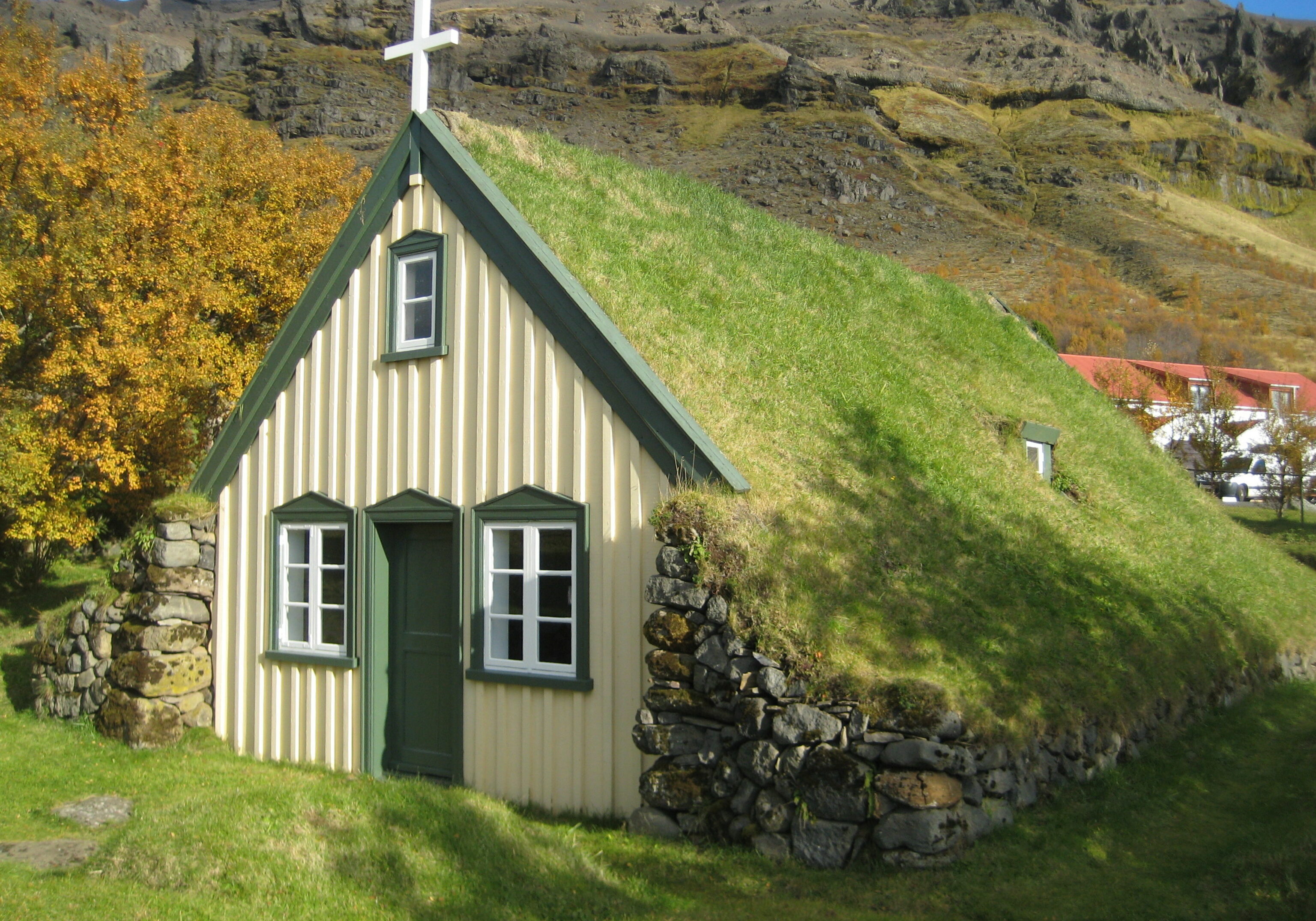 Hofskirkja Church
It is not known with full certainty when the first church was built at Hof, but it is believed that it was soon after the legalization of the Christian faith.
Hofskirkja which is now built in 1883 and is a turf church and is another of the two parish churches in the country which is a turf church. By the middle of last century, it was no longer possible to wait for a new church due to maintenance. But since few churches, such as Hofskirkja, were still standing, the idea arose that it might need to be preserved. After a representative of the parish committee and the national conservationist had discussed, it was decided that the National Museum of Iceland would pay for the restoration of the church. In 1953 the church was rebuilt. That same year, the church was placed on an archeological site. A year later in 1954 that Bishop Ásmundur Guðmundsson consecrated the church.
It is worth mentioning that from ancient times there has been a pitched roof at Hofskirkja, the turf was covered and when the church was rebuilt it was not changed. The altarpiece was made by Ólafur Túbals from Múlakot, but Jón Jakobsson, a farmer from Klambrar under the Eyjafjöll mountains, built the pulpit in 1857. The baptismal font is by Helgi Björnsson from Kvísker. The lock in the church and the key are made by Þorsteinn "tól" Þorsteinsson.
The church seats about and over 80 people and is therefore suitable for small and medium-sized ceremonies. The church is extremely beautiful inside and out, and therefore extremely photofriendly.