Stafafellskirkja Church
Not long after the conversion to Christianity in the year 1000, a church was established at Stafafell. The church was dedicated to the Virgin Mary and therefore called the Church of Mary. It was not until the 24th of August 1201 that the first sources about the church appear, but then bishop Guðmundur góði sang a reqiuem as is mentioned in Sturlunga.
The church was rebuilt in the years 1866 - 1868 and was built of wood and stone-laid foundation, at the end of the 19th century the roof was iron-clad. The church underwent minor repairs in the early part of the 20th century. In 1961, the interior of the church was extensively renovated, with new windows installed, benches repaired, walls partitioned, and the church painted. The pictures on the pulpit were made more detectable and the chair painted.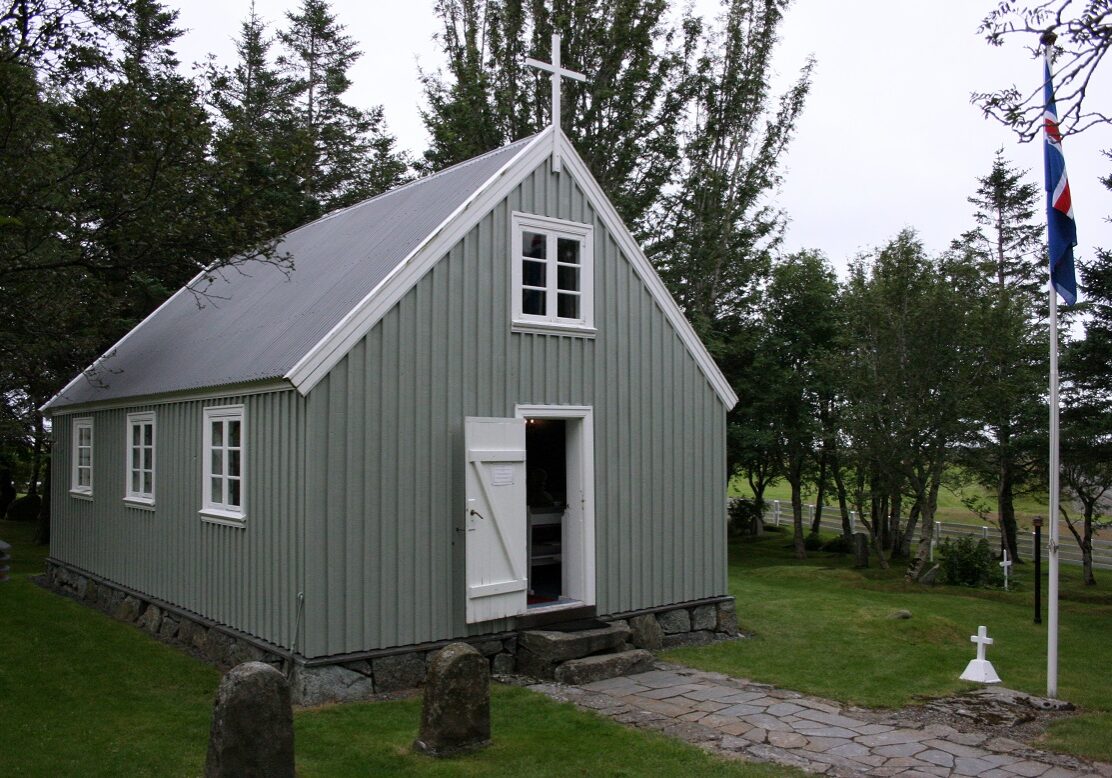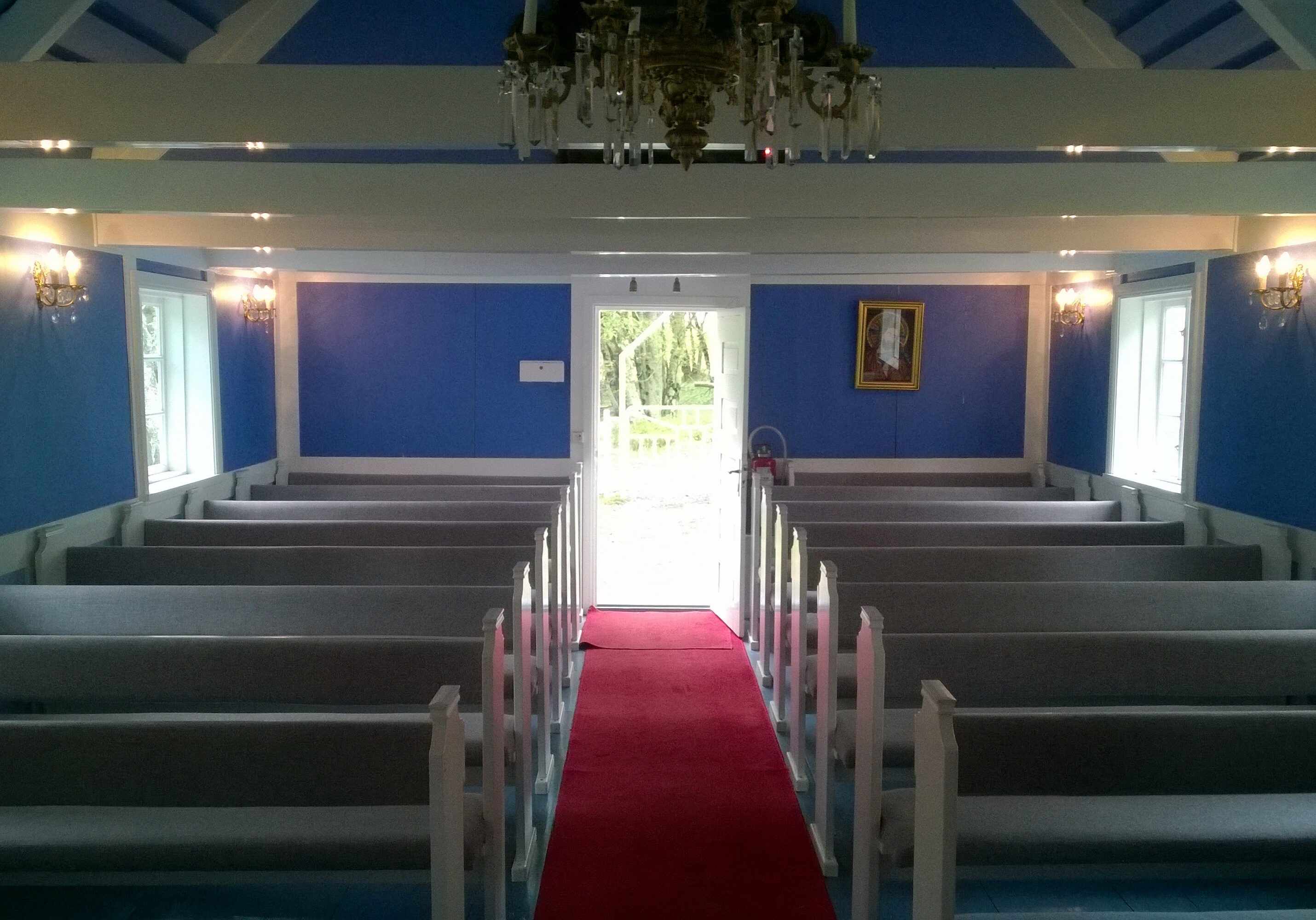 Stafafellskirkja underwent a thorough renovation at the end of the nineties and was rededicated on November 12, 1989.
The church has two altarpieces. The old altarpiece is believed to date from 1670. The new altarpiece is by Kristín Stefánsdóttir á Hlíð. The babtismal font is by the artist Ríkharð Jónsson.
The church seats about 80 people and is therefore suitable for small and medium-sized ceremonies. Accessibility is good although congestion can be indoors. The church is surrounded by trees and is therefore well suited for photography.
Here you can see a video from inside Stafafellskirkja